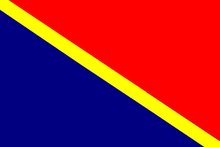 Regiunea Autonomă Gârnu este una dintre patru regiunile autonome ale UWN. Limba oficială este română, capitala regiunii este Cetatea Latină. Un alt oraş este Măneşti.
Primii colonişti romani au ajuns în Cetatea Latină pe la 207 î. Hr. şi au construit castrul Colovissum, unul dintre cele mai puternice castre ale vremii. Fiind o insulă, Gârnu a avut parte de tot felul de influnţe din partea altor popoare, cele mai multe venind dela poporul român.
Geografie
Edit
Se află lângă celelate insulele ale regiunilor autonome din UWN. Este una relativ mică, dar deluroasă. Cel mai înalt munte, Muntele Dărneşti are o înălţime de 1203 metri, dar priveliştea este superbă.
Politică
Edit
În alegerile din 2008, vrea să-şi aleagă un guvern şi o constituţie. Până atunci va avea o constituţie mai neoficială.
Administraţie provizorie
Edit
Ad blocker interference detected!
Wikia is a free-to-use site that makes money from advertising. We have a modified experience for viewers using ad blockers

Wikia is not accessible if you've made further modifications. Remove the custom ad blocker rule(s) and the page will load as expected.