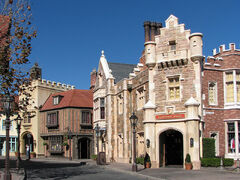 De Binnenstad van Kantstad, (de hoofdstad van Ziltland) is uitgegroeid tot een ware trekpleister voor de talrijke bezoekers die jaarlijks hun weg vinden naar Ziltland.
De combinatie van verschillende de bouwstijlen "embedded" in stadsgroen nodigen uit tot verpozen.
Verkeersvrij
Edit
Met uitzondering van het openbaar vervoer, werd de binnenstad volledig verkeersvrij gemaakt. In de praktijk betekent dit: geen gemotoriseerd vervoer en geen fietsen... Enkel voetgangers, kinderwagens en rolstoelen.
Openbaar vervoer
Edit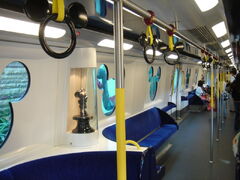 Dagelijks, tussen 7u00 en 20u00 toert mobilis, de electrische minitram (het paradepaardje van de Ziltlandse overheid) doorheen de stadskern, en brengt jong en oud op elk uur van de dag gemakkelijk naar hun doel.
De mobilis ziet er nét zo uit als de Disneyland Resort Line M-train (Center) in Hong Kong en roept bij menig passagier aangename vakantieherinneringen op.
Wordt nog gemaakt.
Ad blocker interference detected!
Wikia is a free-to-use site that makes money from advertising. We have a modified experience for viewers using ad blockers

Wikia is not accessible if you've made further modifications. Remove the custom ad blocker rule(s) and the page will load as expected.